Scottish Futsal League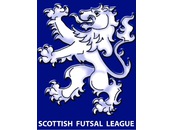 Scottish Futsal League
News Report
Scottish Futsal Cup
Author: Courtesy of George Cran, 13/04/16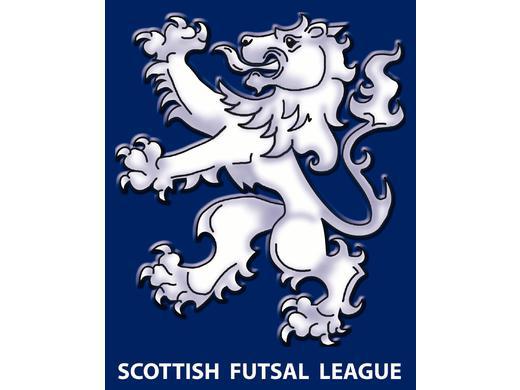 Courtesy of George Cran (Dundee Evening Telegraph Sports Reporter)
The nation's futsal focus centered on Dundee last weekend as the first-ever Scottish Futsal Cup Final took place at DISC.
And it was a Tayside name on the trophy as pre-tournament favourites Fair City Santos grabbed the glory with a 7-3 victory over Edinburgh's Wattcell.
The day saw the semi-finals in the morning before a North v South select game filled the time before the final.
The first semi saw Santos see off Glasgow's TJ Slovak Lads 6-2 before Wattcell beat another Glasgow side TMT 5-3.
In the showpiece final, Santos were always in decent control of the contest, although the game was tight until the closing moments before they sealed the win with a couple of late strikes.
The current national champions led after an enthralling first period 4-2 with goals coming from two former-Dundee players Scott Mollison (left) and Ross Chisholm with James Yates and John McLean also netting. Michael Conner got both for Wattcell.
At the start of the second period the Edinburgh side stepped it up and put Santos under pressure bringing it back to 4-3 but their small squad saw them flag toward the end of the game and they just couldn't stay with the more experienced Santos outfit.
McLean added another and Rhys Davis grabbed two to finish the game 7-3. Steven Malin netted the third for Wattcell.
In the North v South select match, South came out on top with a 4-2 win.
Ryan Sturrock, part of the organising committee, said: "The day itself went pretty well. We had really level games, they were really competitive, entertaining games — even the North-South Select game with boys who haven't played together before was really competitive.
"Overall, Santos deserved the win, they were run close in their games but they stepped it up when needed. We had a decent
turn-out as well, probably around 130 people throughout the day — there were about 90 there for the final."
Follow the site to get the latest news and results straight to your email