Scottish Futsal League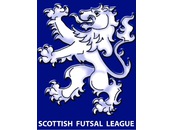 Scottish Futsal League
News Report
Largs Thistle Midfielder
Author: Largs & Millport Weekly News, 25/01/15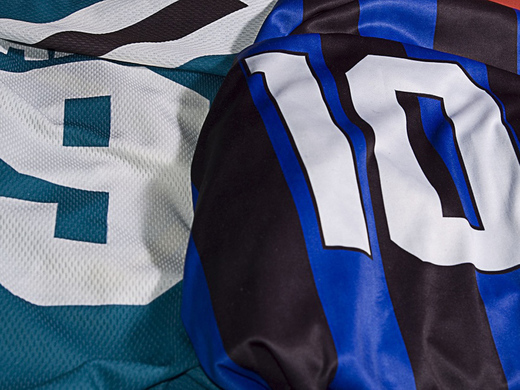 Largs Thistle midfielder Graham Muir will be missing this Saturday?s league match at Cumbernauld United, but has a very good reason as he has been selected for the national team!
Here we go! Graham Muir heads off to Sweden for the Futsal qualifiers.
However, the 30 year old deputy skipper at Barrfields will be playing futsal - a FIFA approved five-a-side football event with its own rules and regulations - and has travelled to Sweden to take part in a preliminary qualifying event for the European Championships.
Futsal in Scotland is run in conjunction with the Scottish Football Association (SFA) and Scottish Amateur Football Association (SAFA), and started Scotland?s first league in Perth in 1997 and Perth is the oldest league in the UK.
Graham, who is an SFA development training officer, received an email about trials for the Scotland Futsal team in September last year at Bell Sports Centre in Perth and headed up with Liam McGuinness of Kilbirnie Ladeside and Gareth Turner of Troon (currently on loan at Winton Rovers).
Graham managed to make the shortlist, but has found that the indoor football sport is demanding, but admits that his experience playing for Largs Thistle has assisted him in his play: ?You need to be really physically fit as it is very quick. You are attacking, and then you are suddenly defending, it is end to end; I am certainly used to that playing for Thistle!
??I am disappointed to be missing the Cumbernauld game but it is not every week you get the opportunity of winning a Scotland cap.?
?The game is very tactical with a lot of movement and you have to followed quite a stuctured strategy. There are certain things you have to do such as know where to run, and defensively you have to be diamond shaped. If you are the one that is out of the diamond formation, then it could lose you a goal. You have to be switched on at all times, and it is very tactical which I didn?t realise.?
The ball which is used is smaller than a normal football - size four - and it is weighted so that it doesn?t bounce at all, and stops dead, which means there is more focus on close control and passing.
?It is important to control the ball with the soul of your foot,? explained Graham, ?and you pass it with the side of your foot. It is a big difference to football. It is very rare that the ball is so high that you can head it. I have only seen one or two headers since I started training in September.?
Graham has been involved in some friendly fixtures including matches against Middlesborough and Manchester which included some close encounters.
He said: ?Our squad has been trimmed down now to 14 players so we are getting used to everyone?s strengths and weaknesses.?
The popular ?Theesel? player, who scored one of the goals in the famous play-off win over Ashfield two seasons ago, is in good company in the Scotland Futsal team, which arrived in Gothenburg on Tuesday.
He is plying his trade along with the likes of James Grady, a man of many clubs, who has played for St Mirren, Dundee United, and Partick Thistle, and Gary Hay, the captain of the Kilmarnock side which won the League Cup three seasons ago.
?It is good as you have a couple of junior players, ex-seniors, and those who play futsal all the time, and that combination has provided us with the squad. I have scored in a few training games, and we are now heading to Sweden for the preliminary rounds,? Graham said.
Scotland?s groups includes Israel, who are the highest ranked, with Armenia and Sweden, and the games are being played on Wednesday, Thursday and Saturday of this week.
There is a continual rotation of players throughout the game with changes taking place every 3/4 minutes due to the high intensity of the action. There are also yellow and red cards,
Games last for 40 minutes, but the clock stops each time the ball goes out of play, and the Scotland team is coached by Mark Porter, who has been playing futsal for 20 years.
Graham, who lives in Kilwinning with girlfriend Leigh, admitted: ?It is quite a hard transition between football to futsal - the goals are like handball rather than five a side goals. The formation consists of a diamond with two defenders, two wider players, and a pivot - the main striker. As soon as the sweeper gives to a wide player, you have to move away to a new position, you can?t drop back, it is pass and move all the time.?
The official website states: ?The game of futsal is extremely similar to fives football whereas the emphasis lies in technical progression as a player and learning to think ahead of each pass. For those who are unfamiliar with the game, it is played indoors and with a size 4 ball containing 30% reduced bounce as oppose to a size 5 football in the game of fives. Each team has five players and with no ball height restriction they are free to play any tactics they like. With only a five foul limit before a direct free-kick is given from the 10 metre line, players need to remain disciplined.?
Scotland need to top their group, or finish best runner-up, in order to qualify for the European Championship finals which are held in Belgrade in 2016.
- See more at: http://www.largsandmillportnews.com/sport/largsthistle/articles/2015/01/16/521651-thistle-star-ready-for-the-euro-stage/#sthash.LpU7MEyq.dpuf
Follow the site to get the latest news and results straight to your email